18 Jan

Dage-MTI's IR-1000: Real-Time Infrared Microscopy Camera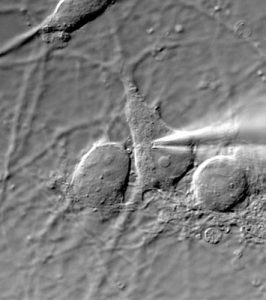 The IR-1000 series camera from Dage-MTI continues to be the leading choice for real-time infrared microscopy applications. The camera offers excellent sensitivity in near IR and the entire visible spectrum, while providing 5 times more sensitivity at 900nm. Best of all, the camera displays at 30fps for true real-time viewing; making it the ideal choice for real-time IR applications.
The electronics simultaneously readjust for optimum contrast and the real-time edge enhancement sharpens edges for clear imaging. These automatic settings are incredibly useful when changing magnification levels, specimens, or lighting levels.
Ideal Applications:
Electrophysiology
Fluorescence Microscopy
Brightfield, Phase Contrast, & Darkfield Microscopy
Semiconductor Inspection
Manufacturing Quality Control
Failure Analysis
Forensic Analysis
Teaching Environments
To learn more about the IR-1000 Camera, visit the Dage-MTI specs page here – IR-1000 Camera Info.