26 Sep

Dage-MTI Ultra HD 4k Camera – See What You've Never Seen Before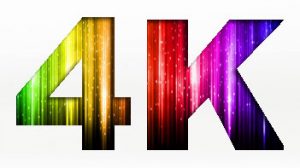 The new Ultra HD 4K Camera from Dage-MTI is redefining the capabilities of HD imaging in microscopy and enabling users to see what they've never seen before. The Ultra HD camera displays in 3840 x 2160 resolution, which is 4 times more resolution than standard high definition. The image clarity is so crisp that you are now able to view and identify subtle details that were not previously noticeable. This is particularly true when viewing images on low magnifications, such as 2x and 4x. The color calibration also utilizes 6 color accuracy rather than the traditional 3 color (RGB), which provides stunningly accurate color reproduction.
The camera outputs display at fast 60 fps with no lag or jitter. Best of all, no PC is required for live viewing and users can connect directly to 4K displays using HDMI, Display Port, or 3G-HD/SDI (x4). The camera is factory programmed and has an easy-to-use auto-white balance to display the best possible image. Small details truly come to life, which simplifies viewing, analysis and diagnosis.
View the full list of details and a spec sheet here – Ultra HD 4K Camera.