20 Sep

HD Camera Solution for Live Brightfield and Fluorescence Imaging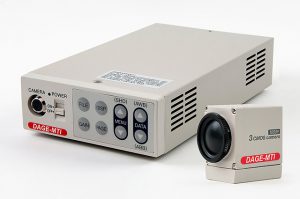 One button. That's all it takes for the Dage-MTI HD-336U camera to switch from live brightfield imaging to live fluorescence imaging. The advanced 3-chip camera is factory programmed to easily maximize the viewing capabilities and deliver superior HD images with the touch of a button. This incredibly intuitive feature is ideal for viewing multiple samples for live group discussion and presentation, such as tumor boards and educational classroom settings.
Additionally, the HD-336U camera displays live at 60fps in full HD resolution. The image quality is stunning and the fast frame rate enables the operator to move samples or change magnifications without smear, lag or jitter when viewing live images. The camera comes equipped with dual outputs for simultaneous live viewing directly to an HD display and/or directly to your computer – both at 60 fps.

Click here to learn more about the HD-336U and its industry leading functionality.