18 Oct

Dage-MTI to Attend the 2016 American Society of Cytopathology (ASC) Annual Meeting

Dage-MTI, the leader in HD technology for microscopy, is excited to attend the American Society of Cytopathology (ASC) 2016 Annual Scientific Meeting in New Orleans from November 4-7. The advanced HD-336U Camera was selected for use during the Video Microscopy Tutorials and will give presenters the ability to display live images in full HD resolution at 60fps.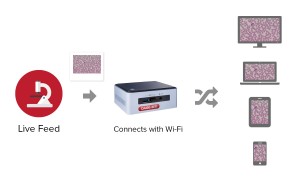 "We are incredibly excited to partner with the ASC again this year! We are equally excited to share insight on our latest products, including HD-Stream, which enables users to easily stream and capture live HD images." – Nate Jones, VP Business Development
The team at Dage-MTI will be on-site to connect with industry peers, learn about current trends and be a resource for the ASC presenters. If you would like to connect with us or schedule a meeting, please email Nate Jones (njones@dagemti.com).
We look forward to seeing you down in New Orleans!